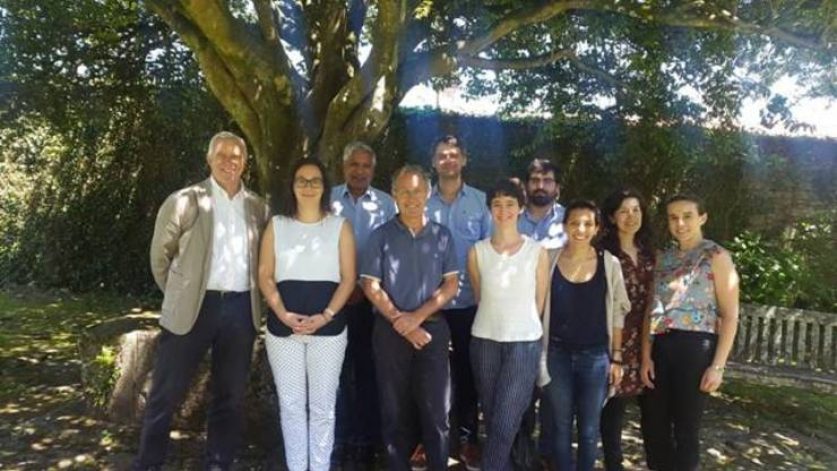 A joint investigation from 6 top research centers in Europe to improve the detection and prevention of cancer.
The PanCanRisk Consortium, led by Prof. Ángel Carracedo at the Galician Public Foundation for Genomic Medicine presented this week in Santiago de Compostela the advances and conclusion of the three-year work.
On 18-19 June 2018, Santiago de Compostela was the host of an international meeting on cancer genetics research: 13 scientists from top institutes in Spain, France and the UK participated on 18 and 19 June in the final meeting of the PanCanRisk project.
Led from Spain by the team of Prof. ÁngelCarracedo at the Galician Public Foundation for Genomic Medicine (FPGMX), PanCanRisk – Personalised Bioinformatic  For Global Cancer Susceptibility Identification & Clinical Management– was born to identify novel hereditary risk factors that predispose to cancer and to develop novel biomarkers of early diagnosis.
With almost 3M€ of European funding and over 20 researchers from the FPGMX, the Dexeus clinic and the CRG (Barcelona), the Institute Curie (Paris), the EBI and Protein Logic (Cambridge), the project proposed back in 2015 to improve the bioinformatic tools available in order to detect novel and rare variants that confer risk to developing cancer amongst the heaps of currently available genomic data.
The meeting highlighted the advances and results obtained during these three years. Over this time, the different teams have progressed in the development and optimization of novel discovery algorithms, the validation of results in clinical cohorts from screening programs and the functional verification of the data.
The most relevant result to date is the identification of two novel genes that increase the likelihood of developing breast and bowel cancers. These results show great promise for the identification of perhaps novel mechanisms in cancer development that may lead the way to the generation of novel and earlier diagnostic and predictive biomarkers.
Hence, the team will continue working on the functional implications and roles that these genes play in cancer. A better comprehension of these mechanisms could potentially aid in the development of novel and more targeted therapies that can help improve the life of cancer patients.